Seeking qualified family medicine, women's health, after-hours or urgent care, or specialized care in New Jersey? Find unrivaled convenience and flexibility at Vanguard Medical Group, which offers patients the ability to schedule appointments in-person or via telemedicine.
Care When and Where You Need It
We make seeing your physician easy to fit into your busy schedule.
Same-day appointments
365-days-a-year access
Hours vary from 7:00 a.m. to 9:00 p.m. by location
Learn more about how to access the care you need at our locations, which include:
Primary Care
Specialty Care
Telemedicine Appointments Daily
Vanguard Medical Group's telemedicine services offer patients the opportunity to see a Vanguard provider from anywhere via a secure platform. Telemedicine is available 365 days a year, including holidays, from 8:00 a.m. to 8:00 p.m.
Telemedicine is designed to eliminate the barriers that prevent some patients from receiving the medical attention they need in-person, such as:
Being homebound
Lack of transportation
Busy schedules
Traveling
Maintaining safe social distance
For more information, visit our frequently asked questions (FAQs) about Telemedicine appointments.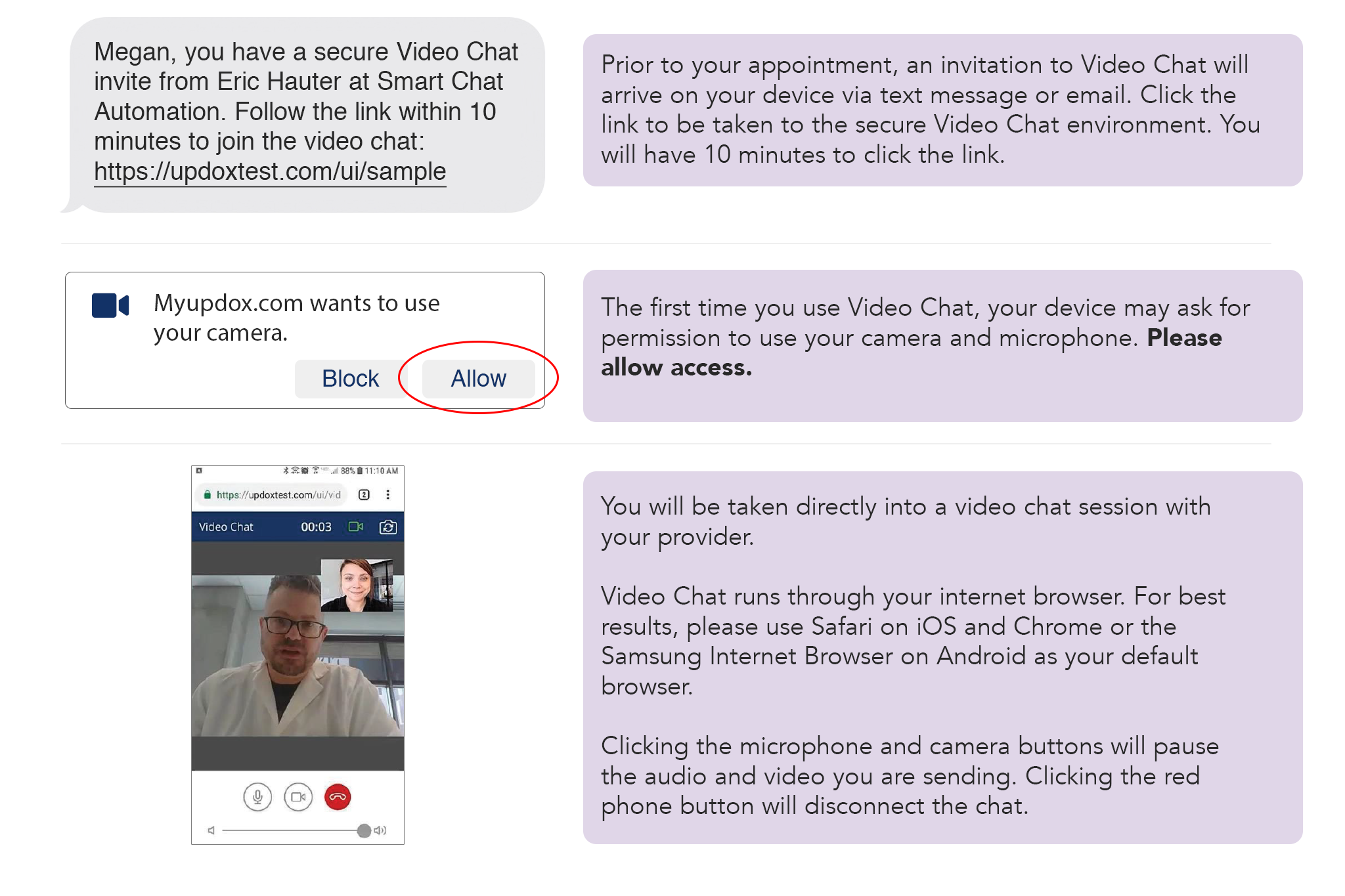 About Our Patient Portal
With Vanguard Medical Group's Patient Portal, patients can request prescription refills, view lab results and medical history, send messages to providers, and see upcoming appointments. For more information about our Patient Portal's secure access to your health records, visit our Patient Portal help. To log into the portal, click here.
Chat with us.
Our online chat feature can be found at the bottom right corner of our website, and through it, you'll be able to ask questions about your appointments and billing, request appointments, and more.
Trust Your Health to Vanguard Medical Group
From our convenient telemedicine services to in-person, after-hours appointments, Vanguard Medical Group stops at nothing to put your health first. To learn more, schedule an appointment today at one of our locations in New Jersey.