Vanguard
Medical Group

in Denville
Trusted. Local. Accessible.
Vanguard Medical Group in Denville, NJ
Vanguard Medical Group
16 Pocono Rd, Ste 310
Denville, NJ 07834
Peter Heit, MD
Gastroenterologist
Phone: 973.627.7570
Fax: 973.664.7572
Marc Simon, MD
General Surgeon
Phone: 973.627.4227
Fax: 973.627.2066
The Vanguard Medical Group Denville, NJ location offers comprehensive gastroenterology and hepatology care, along with a general surgery practice under the same roof.
Gastroenterology and Hepatology
Our board-certified gastroenterologist diagnoses and treats problems with your digestive system and liver. The enteric nervous system that governs our digestion is second only to the brain in complexity. It requires a professional assessment to pinpoint the specific issues causing problems.
Colonoscopy
Irritable bowel syndrome
Inflammatory bowel disease
Abdominal pain
Gastroesophageal reflux disease (GERD)
Crohn's and ulcerative colitis
Crohn's and ulcerative colitis
Digestive health
Lactose intolerance
Stress-related gastroenterological issues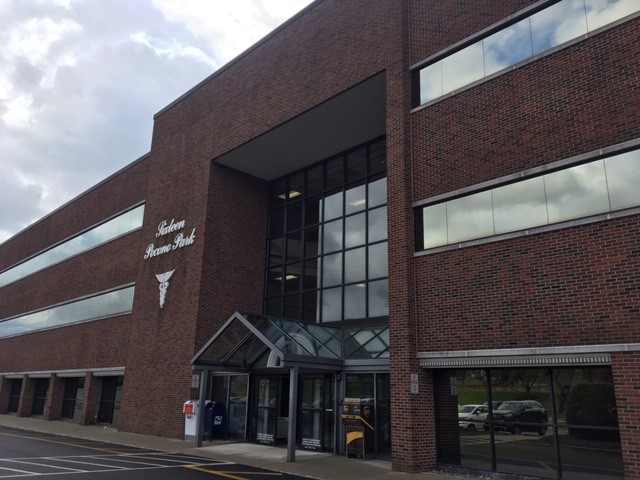 Hours – Gastroenterology, Peter Heit, MD
Monday: 9:00 AM – 5:00 PM
Tuesday: 8:30 AM – 4:30 PM
Wednesday: 9:00 AM – 5:00 PM
Thursday: 8:30 AM – 4:30 PM
Friday: 9:00 AM – 5:00 PM
General Surgery
Our general surgeon evaluates the need, and urgency, for surgery. An expert in both robotic and laparoscopic techniques, he specializes in surgery of the abdomen. He strives to get you back to your daily routine as quickly as possible.
Abdominal surgery
Bariatric surgery
Breast disease surgery
Colon surgery
Hernia surgery
Intestinal surgery
Removal of lumps and bumps
Laparoscopic and robotic surgery
At Vanguard Medical Group, we value your health and fully evaluate your current health status, cultural preferences, family history, and medical needs. Our services are designed not only to diagnose and treat you during your illness, but to help you improve and maintain a healthy lifestyle.
Make an appointment today.
Vanguard Medical Group is in Suite 310 at 16 Pocono Road, Denville, NJ 07834, and serves residents of Denville, Rockaway, Randolph, Parsippany, and surrounding Morris County towns. Contact us by phone or by filling out the form on this page.
Hours – General Surgeon, Marc Simon, MD
Tuesday: 9:00 AM – 5:00 PM
Thursday: 9:00 AM – 5:00 PM
Additional Office Hours By Appointment