Vanguard
Medical Group
at Verona
(Grove Ave.)
Trusted. Local. Accessible.
Vanguard Medical Group at Verona, NJ
973.239.2600
Vanguard Medical Group
271 Grove Ave, Suite A
Verona, NJ 07044
P: 973.239.2600
F: 973.239.0482
Billing Information
P: 973.559.3700
F: 973.559.8650
E: billing@vanguardmedgroup.com
Monday:
7:00 AM - 9:00 PM
Tuesday:
7:00 AM - 9:00 PM
Wednesday:
7:00 AM - 5:00 PM
Thursday:
7:00 AM - 9:00 PM
Friday:
7:00 AM - 5:00 PM
Saturday:
8:00 AM - 1:00 PM
Sunday:
8:00 AM - 2:00 PM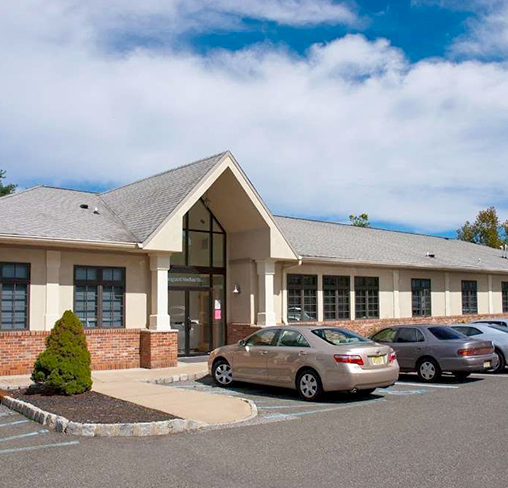 Vanguard Medical Group offers the most reliable and comprehensive primary health care and treatment options in the Verona, NJ, area. Our mission is to provide trustworthy care from experienced physicians, focusing on continuity of long-term health improvement of our patients. Our services are based on best practices in evidence-based care for family medicine and women's health. We have after-hours and online access, and more. Whether you are suffering from an acute or chronic condition or are concerned about your health and require a physical or screening, our providers are available to help you. Our services include:
Family medicine
Immunizations
Pediatric and adolescent medicine
Gynecological exams
Behavioral health
Women's health care
Geriatrics
Sports medicine
Home care
Department of Transportation physicals
After-hours care
By choosing Vanguard Medical Group as your primary care source, you have access to providers who want to partner with you to make positive lifestyle choices support your health and wellness goals. Make an appointment with us today.
Our Verona office is in Suite A at 271 Grove Avenue, Verona, NJ 07044. Contact us by phone or complete the form on this page.