Caregiver Support Through Classes and Programs
At our Verona Office, we offer several different options for caregivers to get them the tools that they need to do their job successfully. Our caregiver support group is a popular option. It meets once a month where other caregivers and one of our professional staff members helps to lead the group. This group is a perfect opportunity for sharing group resources and experiences with all of the members of the group. Also, it's an excellent opportunity for you to learn how to handle the stress that occurs from your position as a caregiver.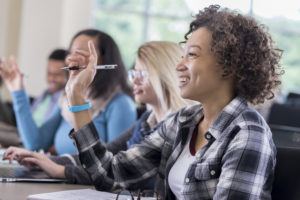 Your Care Comes First
It's difficult for many to come to terms with this, but your care does come first. There are a lot of tasks that you're required to do for the person you're taking care of on a daily basis. From bathing to making sure the right medication schedule is followed, you've got a lot on your plate. The thing that you need to remember is that this constant demand can be hard on you physically, mentally, and emotionally. Not taking care of your health can mean that you aren't able to keep up with your tasks.
---
Signs You May Be Neglecting Yourself
Caregiver burnout and stress are real considerations when you're responsible for taking care of someone else in addition to yourself.
Feeling as though you're out of energy, run down, or tired
Having feelings of frustration, irritability, isolation, depression, or anxiety
Not wanting to take part in hobbies and activities you used to like
Unexplained weight changes
New regular drinking habit
Personalized Primary Care for Caregivers
At Vanguard Medical Group, we offer a program specifically to address the specialized needs of caregivers.
Some of the screenings and counseling we offer include:
Hypertension and Cardiovascular
Exercise
Nutrition
Depression and Anxiety
Annual Physicals
Schedule by email or phone call to get your appointment around your busy schedule.
Caregiver Health Tips
Make time for yourself when you're not caregiving
Get the recommended amount of sleep a night
Get regular exercise
Try to eat healthy meals and snacks
Stay up-to-date on your health
Don't be afraid to ask for help
Get in touch with a support group
Resources For You
You're not alone as a caregiver. Several online resources can be beneficial for caregivers for you to utilize as needed. These resources can be helpful.