About Our Randolph Location
Medical services in our Randolph office include appointment-based care and walk-in family medicine, and advanced care coordination for patients with chronic illnesses. Department of Transportation physicals are also available. We accept major insurance plans. You can also leave non-emergency messages. We will return calls within approximately 24 hours. We are located in the College Plaza shopping center on Route 10 East.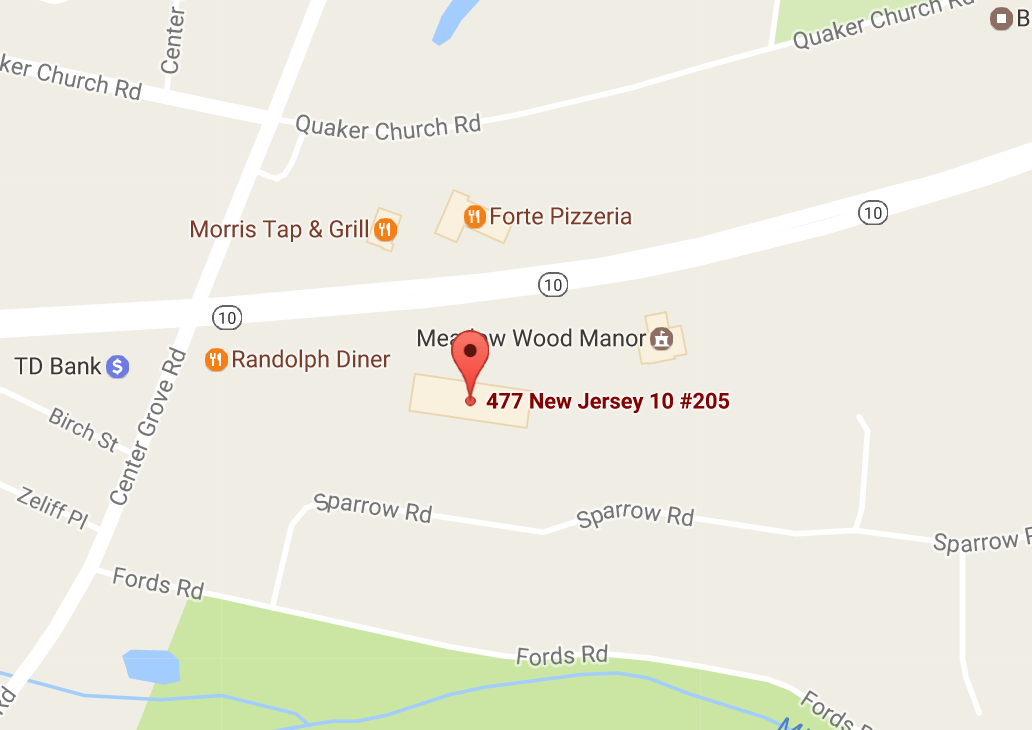 Vanguard Medical Group
at Randolph, NJ
Vanguard Medical Group, P.A.
477 Route 10 East, Suite 205
Randolph, NJ 07869
P: 973.560.9500
F: 973.576.4650
Billing Information:
P: 973.559.3700
F: 973.559.8650
E: billing@vanguardmedgroup.com
Monday:

8:00 AM - 3:00 PM

Tuesday:

8:00 AM - 3:00 PM

Wednesday:

8:00 AM - 6:00 PM

Thursday:

8:00 AM - 6:00 PM

Friday:

8:00 AM - 3:00 PM