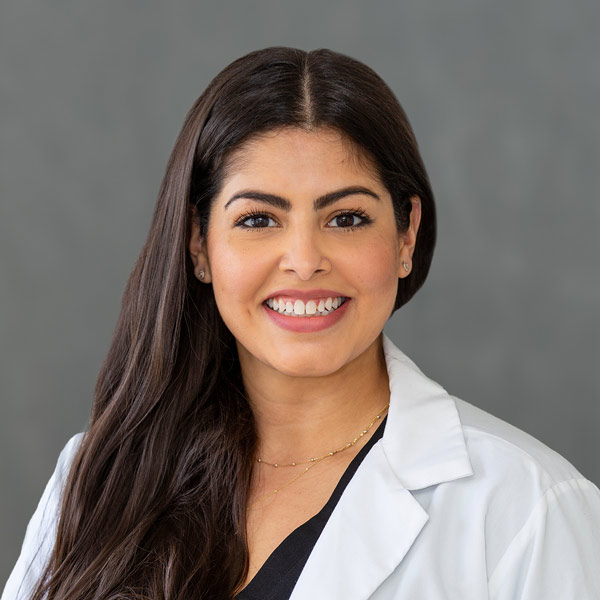 Michelle Tavares, RDN, CDCES
Location(s):
Primary Location:
Verona
271 Grove Avenue
Verona, NJ 07044
Contact Information 

Tel: 973.239.2600
Fax: 833.495.1921
Bachelor's Degree
Bachelor of Science in Dietetics, Montclair State University, Montclair, NJ
Internship
Dietetic Internship Program, College of Saint Elizabeth, Morristown, NJ
Professional Associations
Academy of Nutrition and Dietetics
Certifications
Registered Dietitian Nutritionist
Certified Diabetes Care and Education Specialist
Languages
Bilingual – English and Spanish
"The best part is helping patients realize they're able to manage their health through the way they eat."
Michelle Tavares has always had a passion for healthy living. Her interest in diet and exercise inspired her career as a registered dietitian nutritionist, which has brought her immense joy. In this role, she helps people meet their health and lifestyle goals. Her specialties are medical nutrition therapy and diabetes management.
"I spent several years working at a hospital, where I saw quite a bit of end-stage disease," she said. "I saw how uncontrolled diabetes was one of the primary conditions that led to these end-stage diseases. Since diabetes can be managed with diet and exercise, I thought this was where my expertise as a dietitian would be best put to use."
As a registered dietitian, Michelle works in VMG's Nutrition Counseling and Diabetes Education Program, providing patients the tools and knowledge needed to manage diabetes and health-related diseases. Services include weight loss counseling, medical nutrition therapy, diabetes and prediabetes management counseling, and personalized counseling on maintaining a healthy lifestyle. She advises patients on the role that diet can play and creates a customized nutrition plan.
"I try to individualize sessions for each person based on his or her own unique needs and goals," said Michelle. "I ask about the person's schedule and cultural background so that I can truly customize a plan that will be a good fit."
Michelle has created healthy versions of popular recipes. For example, she re-created a popular South American meal, modifying it for a heart-healthy meal plan. "I removed the salt, which can contribute to high blood pressure. I added different peppers and increased the oregano and garlic. I also included a touch of turmeric because it helps with inflammation. The patient loved it."
Patients say that Michelle is easy to talk to and makes them feel comfortable. "I enjoy getting to know my patients and being able to individualize my sessions based on their own unique needs and goals," she said.
When she is not working, Michelle enjoys running, skiing and exercising on her Peloton. She also likes trying new healthy recipes.