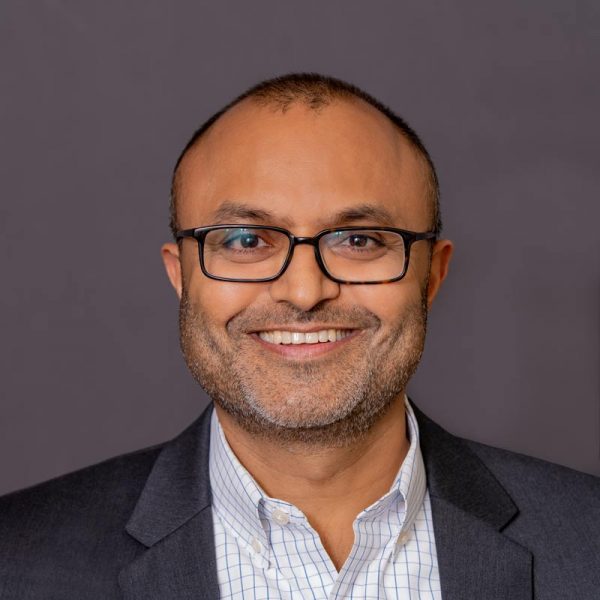 Manish V. Bhalodia, MD, FACC
Location(s):
Primary Location:
825 Bloomfield Ave, Suite LL-1
Verona, NJ 07044
P: 973.233.4493
F: 833.484.1611
Secondary Locations:
Verona
271 Grove Ave, Ste A
Verona, NJ 07044
P: 973.239.2600
F: 833.495.1921
Glen Ridge
200 Highland Avenue, Suite 100B
Glen Ridge, NJ 07028
P: 973.969.3800
F: 833.488.1213
BS:
St. Mary's College, Gujarat, India
MD:
BJ Medical College, Ahmedabad, Gujarat, India
Internship:
Civil Hospital, Ahmedabad, Gujarat, India
Residency:
University of Medicine and Dentistry, Department of Medicine, Newark, New Jersey
Fellowship:
University of Medicine and Dentistry, Division of Cardiology, Newark, New Jersey
Board Certifications:
Certification Board of Nuclear Cardiology
National Board of Echocardiography
American Board of Internal Medicine Cardiovascular Disease
Languages:
English
Hindi
Gujarati

Accepts New Patients

Patient Portal
VMG Cardiologist Helps Patients Improve Quality of Life
"I'm an advocate for a healthy lifestyle in the treatment of heart disease. Diet, sleep and exercise are part of the regimen."
From vegetarian cooking to practicing mindfulness, Dr. Manish Bhalodia tries lifestyle changes that he subsequently suggests to his patients. "I try it first, because if I can't do it or it's not effective, then it doesn't make sense to tell my patients about it."
It's a hands-on approach that Dr. Bhalodia finds helpful in inspiring change. "Lifestyle goes hand in hand with cardiology," he says. "Healthy habits can reduce the need for more invasive and/or expensive treatments."
Dr. Bhalodia treats such issues as congestive heart failure, atrial fibrillation, valvular heart disease, heart attack, coronary artery disease and syncope (fainting). Patients enjoy the comfortable atmosphere and the nonintimidating conversations he creates. He wants patients to be able to talk frankly about their concerns. "Sometimes that includes stresses in their lives that may be impacting their health," he says.
He joined Vanguard to be part of a groundbreaking movement in value-based care. "I feel there is a lot to be gained by the synergy between a cardiologist and primary care physicians," he notes. "Ultimately, it benefits the patient to have well-coordinated care."
Helping others has been a focus of Dr. Bhalodia's since he was in middle school, when he first envisioned his future career. The idea of alleviating human suffering was quite powerful to him, even at that young age. Due to his strong conviction about access to quality health care, he chose to forgo joining his father's thriving accounting practice in favor of becoming a physician.
"During residency, cardiology was one of the toughest branches to understand and get selected for a fellowship," he says. "To me, it was the most satisfying and gratifying feeling to be able to make a meaningful difference in a person's quality of life. You can help save somebody from the brink of a catastrophic situation."
When he is not working, Dr. Bhalodia enjoys reading, practicing yoga, and playing tennis, table tennis and cricket. He also enjoys traveling and exploring different cultures with his wife and twin sons.