Group Classes for Diabetics: Verona Office
Vanguard Medical Group holds diabetes self-management group classes, covered by most insurance.
Call 973-239-2600 for more information.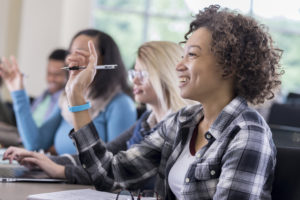 Topics include:
Learn to live well and finally manage diabetes
Understand the diabetes process
Conquer nagging questions about which foods to choose
Be motivated to get fit and stay active
Appreciate the need to monitor blood sugar levels
Become expert at properly taking your medication
Able to tackle sick days, traveling, and unexpected blood sugar levels
Lessen your potential for serious complications
---
Caregiver Support Group: Verona Office
Meet once a month with other caregivers
Meeting is led by a Vanguard staff member
Learn how to cope with the stress of caregiving
Share experiences and resources with other caregivers
---
Primary Care for the Caregiver
Helping another adult bathe and dress, driving to doctor appointments, giving doses of medications… being a caregiver… leaves little time to take care of yourself. Yet it's important to do so, not only because someone else depends upon you, but because your health matters too. The constant demands of caregiving can take their toll and put you at risk for disease. At Vanguard Medical Group, we recognize the special needs of caregivers.
Signs and Symptoms of Caregiver Health Risks
If you're a caregiver, you're not alone. According to the PEW Research Center, 39 percent of U.S. adults – four in ten – provide care for a family member or someone in need. As a result, the constant demands of caregiving are increasingly showing up in physical and emotional symptoms of stress or burnout, such as:
Feeling tired or run down, and out of energy
Feeling irritable, frustrated, isolated, anxious or depressed
Losing interest in activities you used to enjoy
Gaining or losing weight
Regular consumption of alcohol
Personalized Caregiver Primary Care
We're here to help you take the steps to safeguard your health by confronting the cause behind the symptoms of caregiver stress and burnout. In providing care for the caregiver, we've targeted the most common areas of physical and emotional effects. But we customize the program to your specific situation and needs.
Cardiovascular and hypertension screening
Nutrition and exercise counseling
Depression and anxiety counseling
Annual physicals
Support groups for caregivers (coming spring 2014)
Call or email us to set up an appointment. We'll schedule it around your schedule.
Health Tips for Caregivers
Our staff recommends the following health tips for caregivers:
Take time for yourself
Get a good night's sleep
Exercise regularly
Eat healthy meals and snacks
Get regular checkups
Join a support group
Ask for help when you need it
Resources for Caregivers
There are a variety of online resources available to caregivers. We've compiled a list that has been helpful to our patients in the past.